Brew the perfect ice-cold refreshment in just four simple steps.
---
Master the craft of iced tea
No one can deny the perfection of a fresh-chilled glass of iced tea, it is hydrating, it is thirst-quenching and refreshing. While making your own at home can seem like a big undertaking, we can assure you that it's actually super quick and easy. Actually it is so easy and quick, you will be in your kitchen before you know it to brew a few more iced t's throughout the day. It is good to know that every tea can be enjoyed iced – from fresh green tea and floral whites to spicy rich chais and juicy herbals.
We are here to guide you in making the best-tasting iced tea ever? It all comes down to three factors:
• The amount of tea you use
• The temperature of the water
• The time you let your tea steep
 
Make the perfect iced tea at home, every time, thanks our simple step-by-step guide.
Things you will need
2 spoons of loose leaf tea
300 ml hot water
Full glass of ice (450 ml)
T's Teamaker
A 450 ml glass or mug
Wondering what your favourite tea is? Discover all our flavourful iced T's blends
---
Measure your favourite iced tea. Just scoop 2 spoons (approx. 5 teaspoons) of your loose leaf tea into the t's teamaker. We generally recommend to use double the amount of loose leaf you use for hot tea, since you'll be diluting it with ice.
When it comes to making iced tea, getting a flavourful cup is everything.
• Brew it extra-strong = full-flavoured & aromatic iced tea
• Brew it too weak = watery & bland-tasting iced tea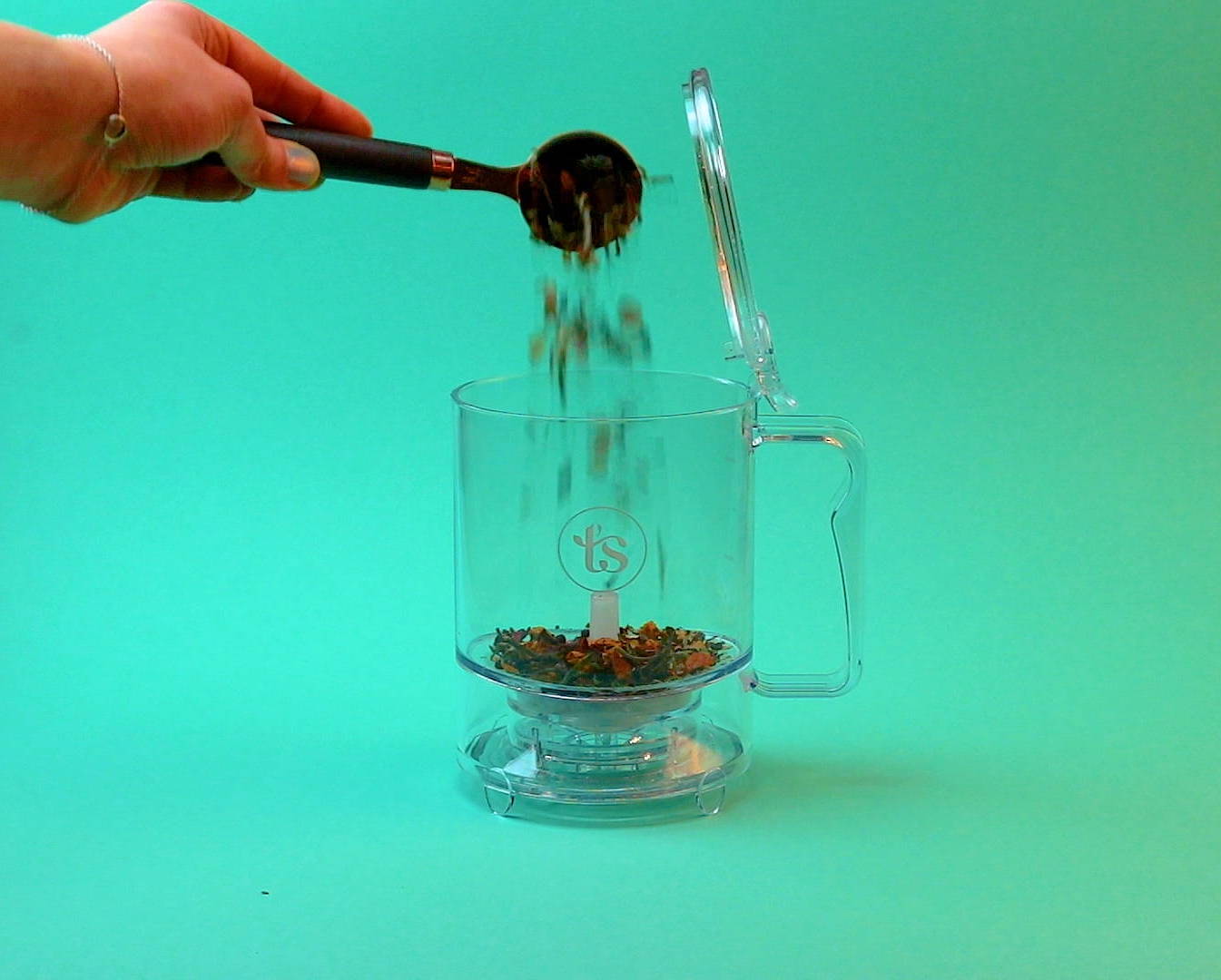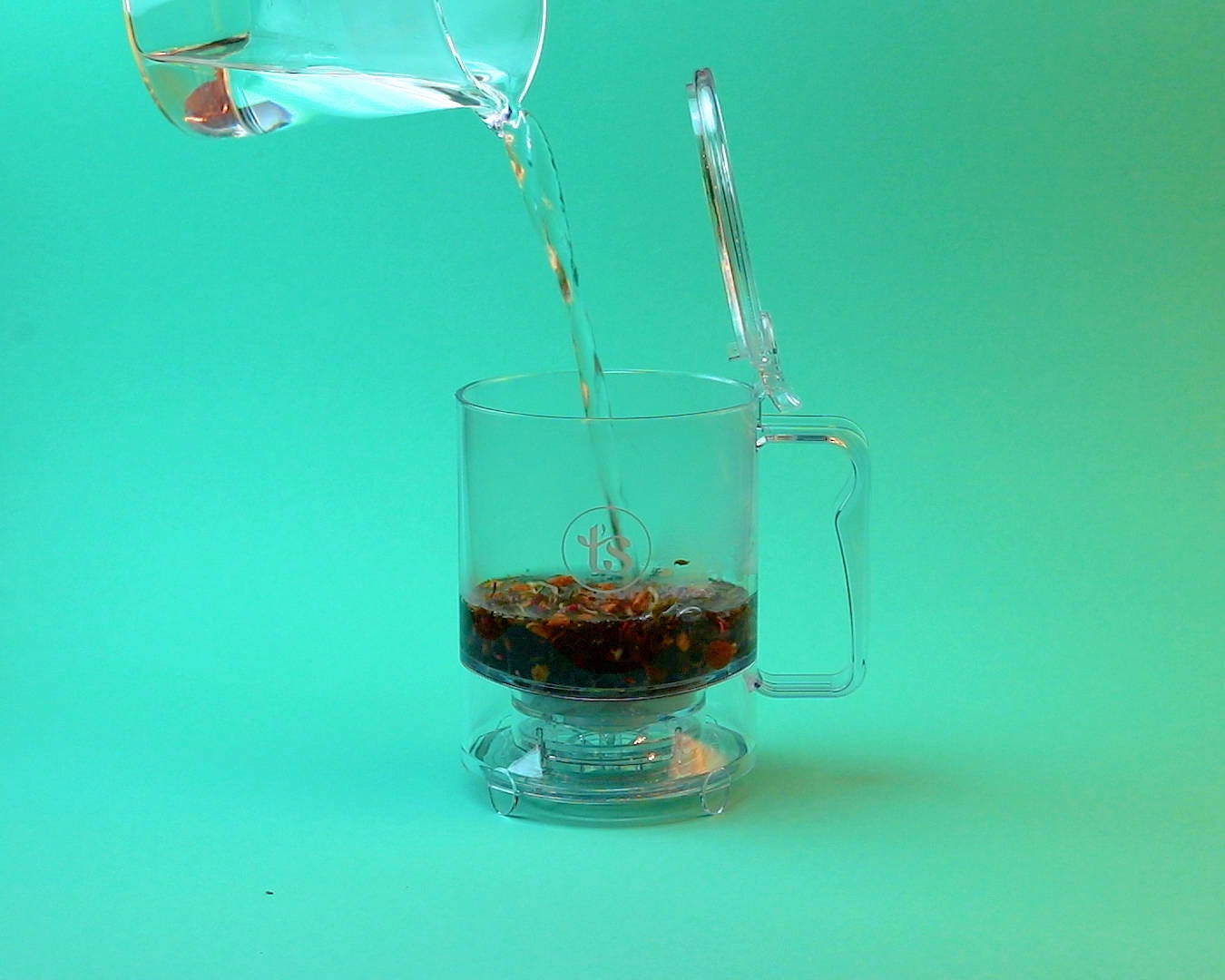 ---
You are one step closer to your perfect cup of tea. FiIll your teamaker with 280 ml of hot water from a kettle. Now this is the part where it becomes all pro! and you will steep it like a pro. Water temperature is one of the most important things in brewing tea. Brew it too hot, and you risk burning the leaves. Brew it too cold, and you'll be left with a mild tasting tea. So how hot should your water be? To make sure you get the best results, follow this simple how to brew guide.
---
This is what it is all about. We would recommend to use a timer to give your tea the time it needs to release all of its wonderful flavours and aromas. Once you become a real pro you will can brew your tea on look and feel. How long should you brew? Best is to brew your tea for 3 minutes. However, if you like your tea a bit stronger you can brew it a bit longer. If you like your tea a bit milder you can brew it a bit shorter.
Tips 1:
Most fruit & herbal teas can infuse all day long without turning bitter or astringent since they don't contain Camellia sinensis leaves, which, when oversteeped, can sometimes leave you with that dry and bitter feeling in your mouth.
Tip 2:
Make sure all of the leaves in your Steeper are either submerged or at least wet (we don't want any dry floating tea leaves on the top). This will ensure that each tea leaf has enough heat to help extract it's amazing flavours, so you get a great tasting cup, every time.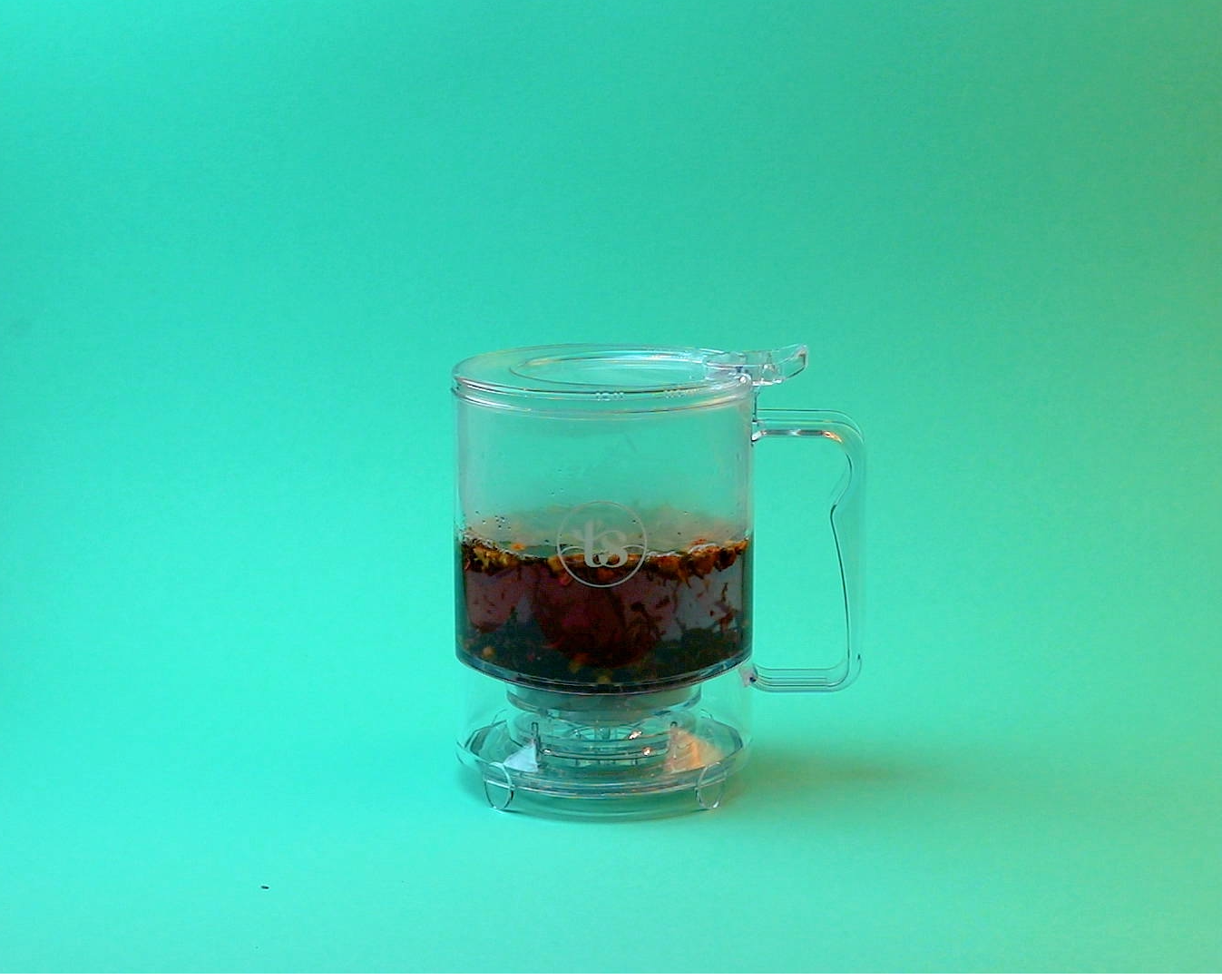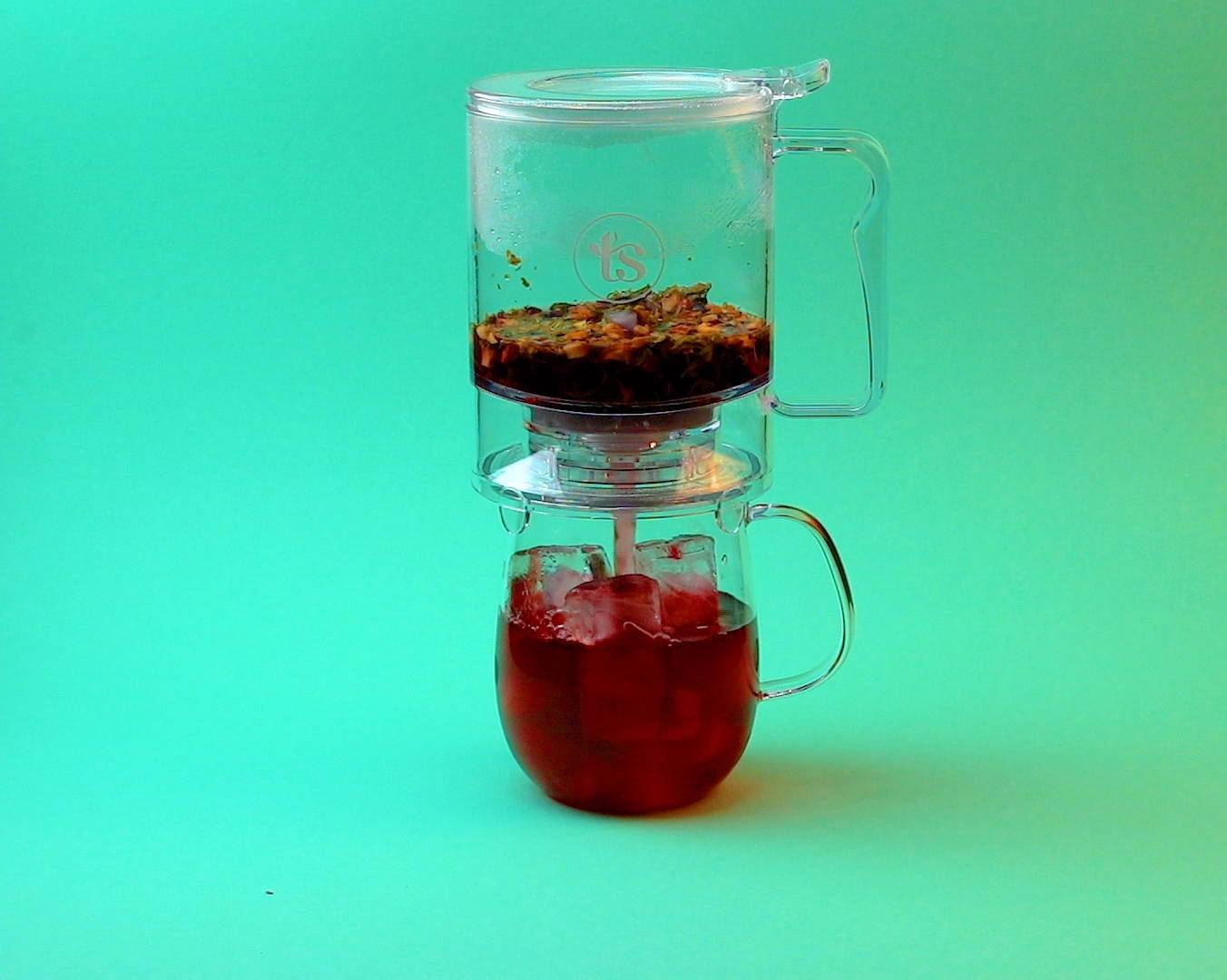 ---
Place the teamaker right on top of your 450ml glass or cup filled with iced and watch how the infused tea pours out like magic through the easy-release valve. The fine mesh nylon filter will strain your tea directly into your cup while keeping the tea leaves in the infuser. And when you're done, lift the teamaker and the valve closes automatically.
---
---
Add 2 spoons of loose leaf tea and 250 ml of hot water to your teamaker, and steep according to tea instructions. Fill a 450 ml mug with ice and dispense tea over your mug for a thirst quenching iced tea. Start chilling!
How to make an iced milky tea
---
Add 4 spoons of loose leaf tea and 200 ml to 250 ml of hot water to your teamaker, and steep according to tea instructions. Fill a 450 ml mug with ice, then dispense tea until it reaches ¾ of the cup. Top with cold milk for a refreshing treat.